I like to write. On more than one occasions I've said that I like to make my fingers go tappity-tap on the keyboard, that there's a visceral thrill in rapidly negotiating those 26+ buttons, the satisfaction of getting so into it that sometimes I even use four fingers instead of just my usual hunt-and-peck two. But I need to having something to write about, and I've come to like that too. Mostly I like sentences. I like to make words bob and weave. I'd like to think that I could read my sentences out loud to someone who didn't even understand English and they'd somehow get it. Not the meaning of course—the meaning is meaningless. But they'd hear that rhythm.
I also like to take pictures. I'd like to think that there's a creative impulse in me, and the same on that likes to write is the one that pics up the camera almost every day. It's not even the thing I'm photographing as much as it's the challenge. Framing and lighting and depth of field. And then the real fun begins, in post-processing, turning a picture of something into a statement of some kind. But, like above, not a statement that says something meaningful. I'm trying to create rhythm in an otherwise static medium.
The topic of today's post is my most prized possession, and for me, it's my camera. I struggled with this idea for most of the day. I knew I wanted to reject going with something pithy or ironic. I cherish my wife, cherish our house, cherish memories of past vacations, cherish the small bag of M&Ms sitting next to me. But I wanted to address this subject without being clever. Wanted to find something to write about that is just an object, a tangible, physical object that I treasure
But I realized that I really don't hold my possessions that dearly. Indeed, I've been trying to get rid of things for a while now. I love to read, I read all the time, but I can't stand having books overflowing a bookcase. I don't need to own a ton of esoteric DVDs. I'm a nerd, into nerd things, but nerds love stuff too much, doodads and figurines and all matter of effluvia. I can't stand it.
Give me four plain walls and something to sit on, and I'm happy. And my camera. (My hard drive, on the other hand, is nearly over-full; apparently my disdain for stuff doesn't apply to the digital. I was very much born into the correct place in history—I keep I create on my computer. I'm a regular e-hoarder.)
I take pictures, load 'them up to the hard drive, and then delete them off the camera's memory card so I can go take more. I've only been doing this for a few years now, but I am finding it hard to imagine not doing it. The camera bag goes with me everywhere. Even to the grocery store. Sure, it stays in the car, but I know it's there, just in case I come outside with two loaves of bread and see an amazing sky.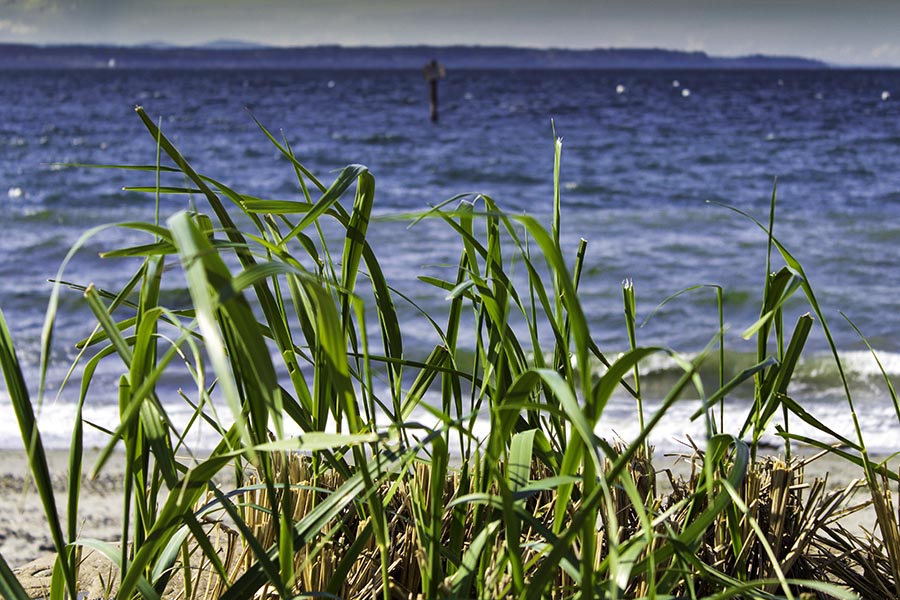 I can give you a history of where I've gone with my camera, but that's not the point. It's not for making memories. It's not for capturing something I've seen. It's for creating. I'm a function follows form kind of guy. That aforementioned tappity-tap? It leads to stories. The stories aren't there to be told, and the tappity-tap an artifact of the telling. It's the other way around. There's music in the tapping, and that music creates its own story. And with the photos, a field of flowers doesn't say anything. But if I can get it at the right angle, and push the right buttons in Photoshop, I can discover something that's never been seen before.
The onus, then, is not on perfection, or even communication, but on exploration. That's very liberating, and let me urge you to consider embracing such a gestalt. Free your creativity of judgement and you'll find yourself loving the process more than the product. Oh, sometimes, you'll accidentally create a work of heart-breaking genius. No one has to know it was only one word in a dictionary of millions.
My camera has taught me a lot of things. There's rarely a good reason to not take the picture. For every good picture I see, there were a hundred others that I didn't see. Shoot now, think later affords a state of calm, a mindfulness that puts me in the moment without anxiety or fear.
So there, got my pith and irony after all: my most treasured possession is the one thing that helps me create more nothing.